by Andrea Lenser/Staff Writer
Don't have any trips planned for this summer? Look at our list of ten locations in Indiana that could be an ideal getaway this summer for those who don't want to spend their entire life savings on one trip.
Turkey Run State Park (Featured in Cover Photo)
Turkey Run State Park is located in Marshall, Indiana, which is about an hour and a half west of Indianapolis. This park has 11 trails ranging from easy to very rugged. The main attractions are the suspension bridge and the rugged ladder trails. The entrance price is $7 per car. Book a stay at the Turkey Run State Park Inn for a weekend of hiking adventures!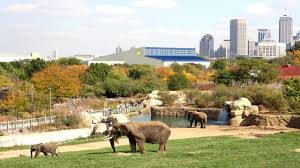 Indianapolis Zoo
The Indianapolis Zoo is located near the heart of Indianapolis. No matter how old you get, visiting the zoo never gets old. You can enjoy the interactive exhibits and shows available and view a plethora of reptiles, amphibians, mammals, birds, and much more. If you need something to do this summer but don't want to travel a long distance, then consider visiting the Indianapolis Zoo.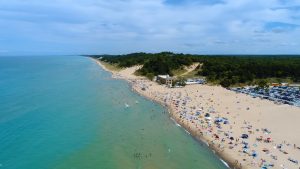 Indiana Dunes
The Indiana Dunes is a national park located in northern Indiana near Charleston. Here you can enjoy the beach without having to spend thousands traveling to the coast. Other attractions include hiking trails over the dunes and a plethora of survival escape rooms. The admission is only $7 per car for a one-of-a-kind experience at the dunes.
Bluespring Caverns
The Bluespring Caverns are located 45 minutes south of Bloomington. Here you get the chance to board a boat and travel along an underground river through the caverns. Admission is $10 for youth aged 3-15 and $18 for adults. Don't miss out on a great opportunity to discover this peculiar underground world.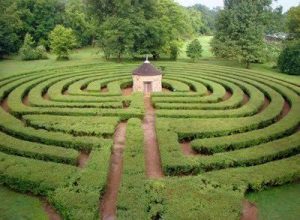 New Harmony Labyrinth
The New Harmony Labyrinth is 40 minutes northwest of Evansville. This maze allows you to challenge yourself while relaxing and having fun. This tourist attraction is free of charge and quick activity to partake in if you are in the area.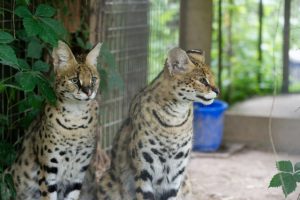 Exotic Feline Rescue Center
The Exotic Feline Rescue Center is half an hour east of Terre Haute. The rescue center accommodates all kinds of wild cats that can't survive on their own in the wild. Admission is $10 for adults and $5 for children 12 and under. If you are a cat-lover, consider taking a trip to this unparalleled attraction.
French Lick Resort
The French Lick Resort is located about 45 minutes south of Bedford. This resort is home to two hotels with a ton of activities to partake in. Trailblazing, horseback riding, foot golf, and swimming are a few examples of the many outdoor activities available here. There are also exciting activities to do inside, such as enjoying the luxurious spa services or going bowling. If you want to enjoy a resort without leaving the comfort of Indiana, then consider staying at French Lick for a few days this summer.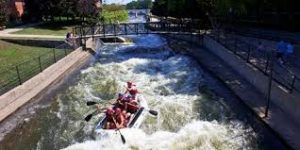 East Race Waterway
The East Race Waterway is an artificial whitewater course located in the heart of South Bend. The course is 2,000 feet long and waves can reach heights of up to 6 feet. General admission is only $6 for three rides. Consider taking part in this recreational activity if you crave adventure, but don't want to travel all the way to the Colorado River rapids.
Indianapolis Motor Speedway
The Indianapolis Motor Speedway is located in Speedway and is home to the Indianapolis 500. One common misconception about the track is that its only purpose is to host IndyCar and NASCAR races, but it offers much more than that. There is a museum located on the property and tours available. You can learn about the history of the track and even go inside the famous Pagoda. If your an avid racing fan, then this is the perfect excursion to take this summer.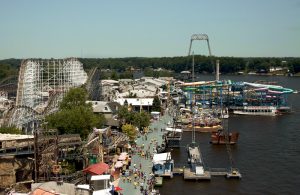 Indiana Beach
Indiana Beach is a theme park located on Lake Shafer about 45 minutes north of Lafayette. It has plenty of rides and roller coasters for those who are daring enough to go on them. It also has scenic views of the lake and the forests beyond the boardwalk. If you want some adventure, consider taking a trip to Indiana Beach.