by Christina Keene/Staff Writer
Christmas is just around the corner. One of the busiest times of the year is Christmas, so you need to start planning and getting gifts soon. Black Friday is a very popular day to go get Christmas gifts. If you don't like big crowds and packed stores, then maybe get your gifts on a different day. Thinking of gifts to get for people can be rather difficult for most. Hopefully, I can give you some good ideas.
Making a budget for Christmas shopping is very important. You don't want to overspend and not have any money left. Black Friday gives you a bunch of good deals. Again, if you don't like or don't go Black Friday shopping, then you can find coupons or stores with good deals. Target, Walmart, Best Buy, Bath and Body Works, Kohl's, Big Lots, The Home Depot, and more, all have Christmas deals. Home Depot, Target, and Walmart have deals on Christmas trees and some decorations. Walmart and Target also have a bunch more deals from toys to home items. Bath and Body Works has deals on some Christmas scents and have coupons for free gifts. Best Buy has special deals for electronics. Kohl's has deals on kitchen tools, electronics, and some clothing items. Big Lots has a ton of good priced Christmas gifts, like movie bundles, food baskets, toys, blankets, and much more. 
Thinking of gifts for family members can be difficult. Some gifts you could get your mom are candles, coffee, her favorite candy, coupons for stores she likes, spa trip, or jewelry. Some gifts you can get your dad are ties, joke books, a watch he wanted, or his favorite cds. If you can't afford to get family members presents, some DIYs would be perfect. You can make a big card with a letter in it, you can make a jar of things you love about them, or anything else you think they'd like. 
Most people can have a hard time shopping for grandparents. It can be hard, since grandparents don't want or need a lot of things. Some options for presents are, baking or cooking materials, sweet treats they would like, or a crafty card with pictures of you guys together. 
Typically, getting gifts for friends or people you are close with is easier because you talk and get to know them more. Some gifts for your friends are, gift cards, candy, fuzzy socks, their favorite movie, pictures of you guys together, or a fragrance they like. If you know that they've always wanted a specific thing, then consider getting it for them.  
If none of these ideas work for you, you can ask others that know that person for good gifts. You could also just ask the person what they want. Hopefully some of these ideas help you during your stressful hunt for Christmas gifts. 
Recommendations from Bath and Body Works: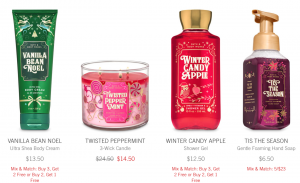 Recommendations from Target: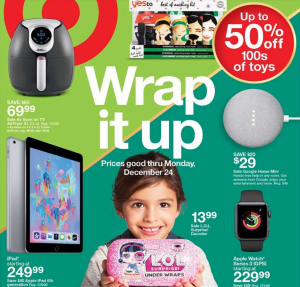 and Best Buy: