by Emily Rigney/Staff Writer
November is filled with many events happening throughout the month. Fall is coming to an end, Thanksgiving starts, and the weather gets colder and colder. Along with all this comes Black Friday, the one day of the year where stores all around America have giant sales, and everyone starts their Christmas shopping. This is held on the day after Thanksgiving, and usually draws a large crowd of people to start shopping. Cities will tend to get busier depending on how many and what stores are on sale where you are, and how big of a city you live in
Some stores that will be participating in the Black Friday sales are: Walmart, Target, Best Buy, Kohls, Macy's, JCPenney and Sears. These stores are usually the busiest on Black Friday because they are stores where most people will tend to be attracted to when it comes to shopping for Christmas gifts. These stores sell almost anything you could want, being from kitchen supplies to toys. They are great places to get anything you want for anyone you are shopping for and has a wide variety of options from you to shop from. 
For the different things you want, there are different stores you should visit to get what you are looking for. If you are shopping for your parents, then you should be able to go to pretty much any store. Basic things that you would tend to buy for parents could be found pretty much anywhere. For moms, the most bought items are jewelry, coffee mugs and slippers. https://www.today.com/style/gift-ideas-mom-christmas-gifts-more-mom-will-love-t103992Jewelry can range from a couple of dollars, to hundreds or thousands, depending on how nice you want it. Mugs range from around $10, as well as slippers. For dad, the most bought items are watches, AirPods, and a computer. AirPods are around $159, watches and computers can be around a few hundred dollars as well.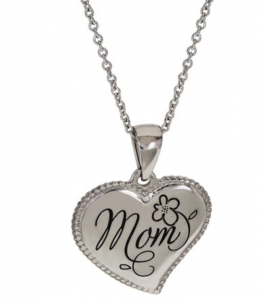 For your siblings or friends, I would go to stores like Best Buy or Target for electronics and accessories. For your brother; bomber jackets, wireless speaker socks are the top most bought items for that age range. https://www.goodhousekeeping.com/holidays/gift-ideas/g28414150/best-gifts-for-teen-boys/
These are all around $20. For your sister; Polaroid cameras, projectors and a new tablet are the most bought items for teen girls. These also go from $30 to around a hundred dollars as well. 
For grandparents, go to stores like Kohls and Target for things that they would be drawn to and enjoy more overall. The top most bought items for grandmothers are candles, planters, and framed pictures. These are only around $5 to $10. Grandfathers top most bought gifts are hats, shirts, and mugs. Which are also around the same price as the grandmothers presents. 
For the Black Friday 2019 opening times; Best Buy opens at 8:00 AM, and Khols from Thanksgiving night until 1:00 PM. These would be the most popular stores to go to so I would schedule out to get there early if you want something certain, so they won't sell out of what you are looking for. 
If you really want to get certain things for certain people than I would plan what stores you want to go to before you go out. This will help you not get caught in a crowd wandering and would be easier for you to find things. I would also go to stores that you know have exactly what you are looking for so you don't have to worry about running around town and not being able to get something before it's out of stock. This way your Black Friday shopping is more stress free and less complicated. If this is your first time shopping on Black Friday I would recommend knowing what you want before you start shopping.