Announcement and Poster for Almost, Maine, Photos by Audrey Robert
Photos below by Kaylee Walden
Brooklin Bittinger and Xavier Stewart, both grade 11, share a moment in the Prologue.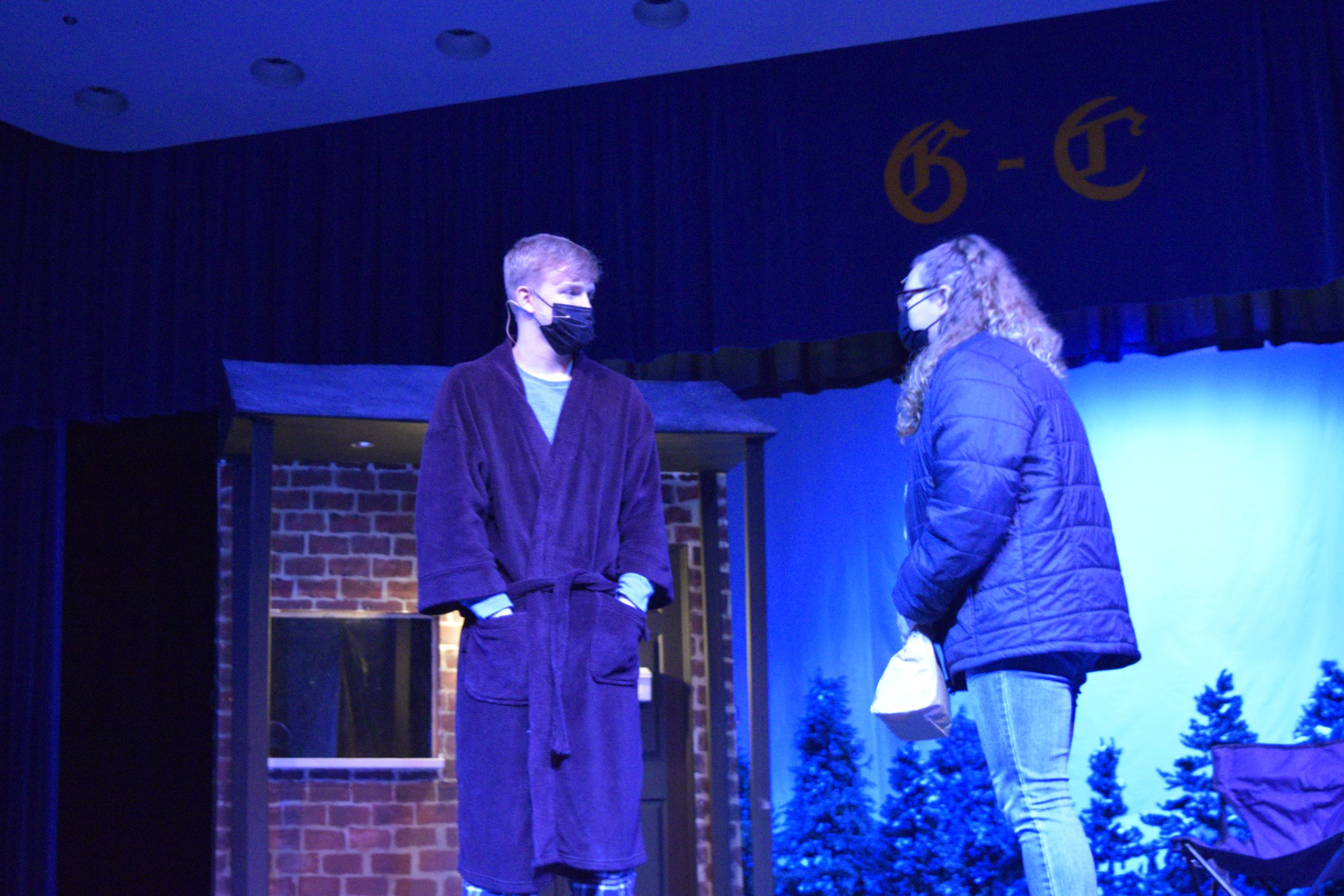 Chris O'Connor, 12, and Anna Gustin, 9, perform the "Her Heart" scene in Almost, Maine.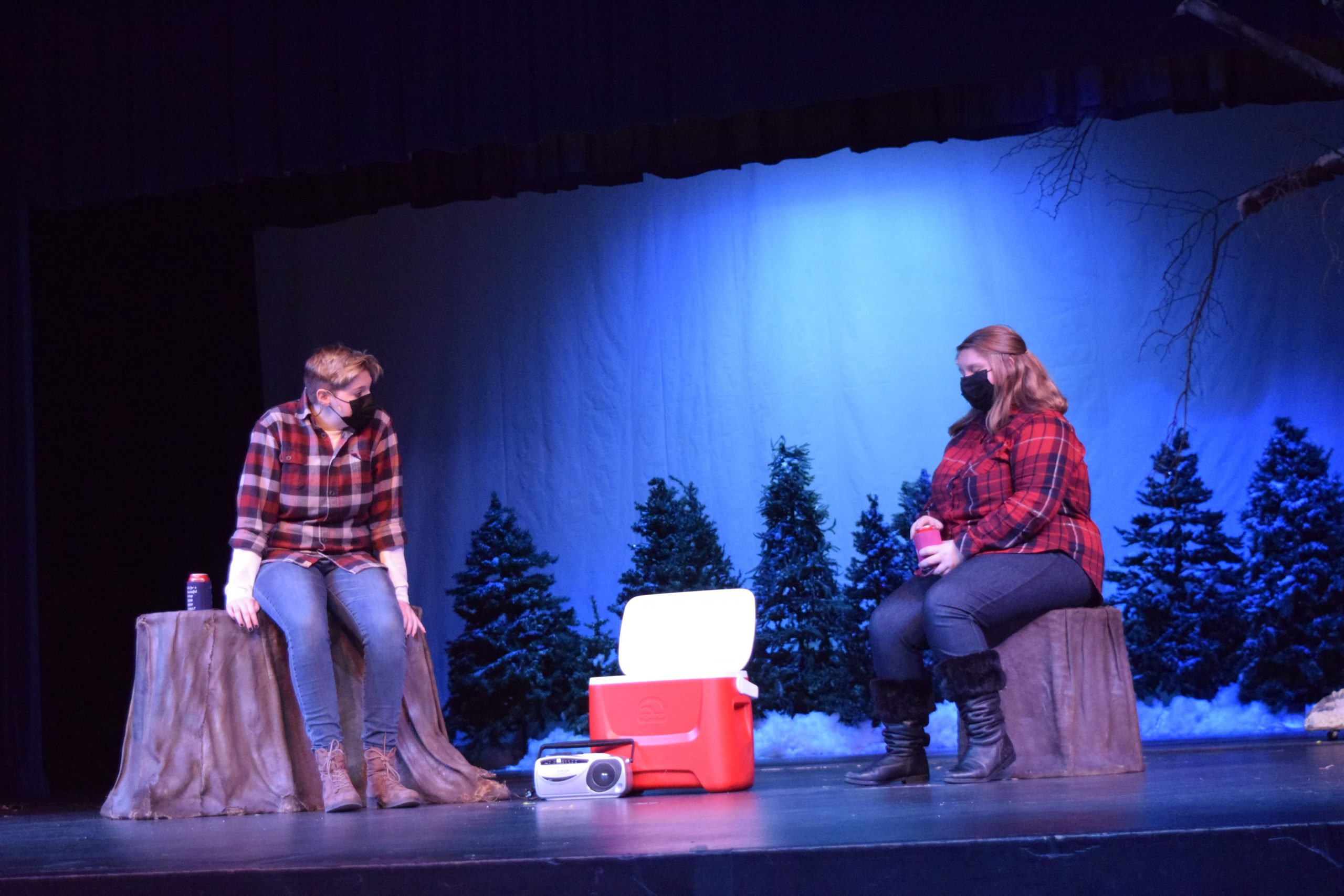 Kaya Billman, 12, and Addy Martin, 9, as Shelly and Deena, discuss dating and relationships in a small town in "They Fell."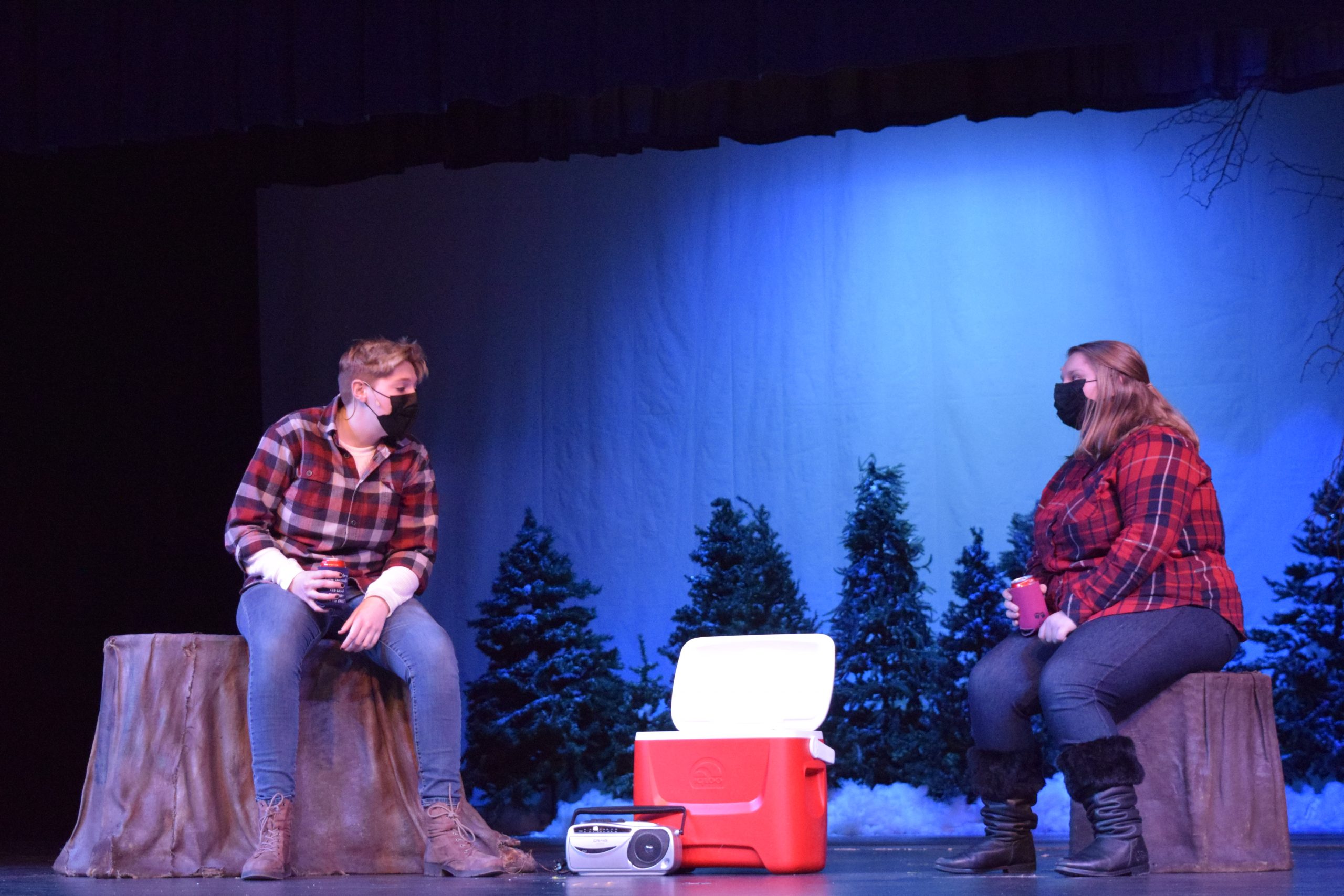 Billman and Martin
Emmy Mills, 9, and Zaylix Reed, 12, perform "This Hurts."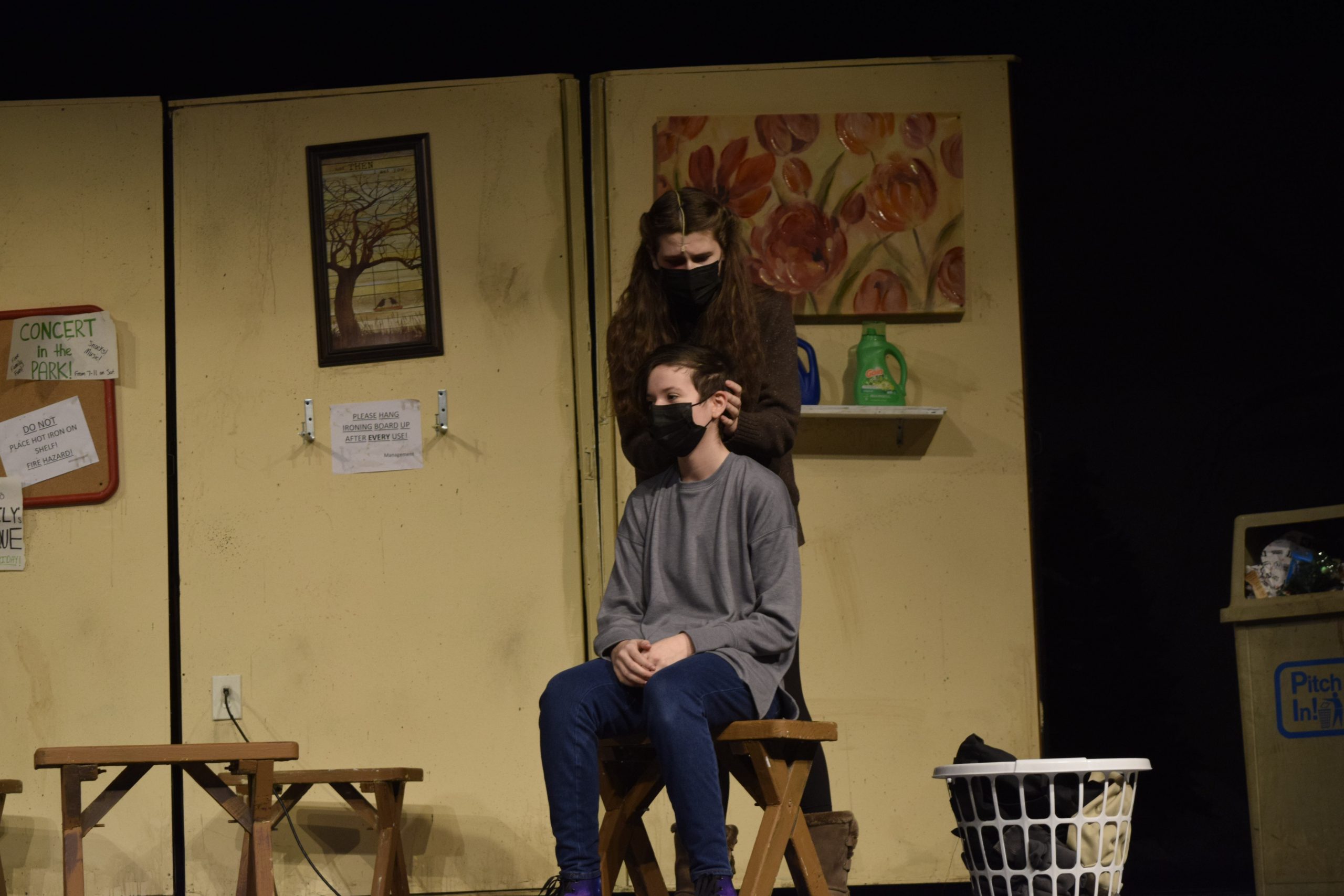 Liv McDaniel, 11, and Trey Smith, 10, star in "Getting It Back."
Break-ups and new relationships were the topics in "Sad and Glad" with Chris O'Connor and Bella Turner, 9.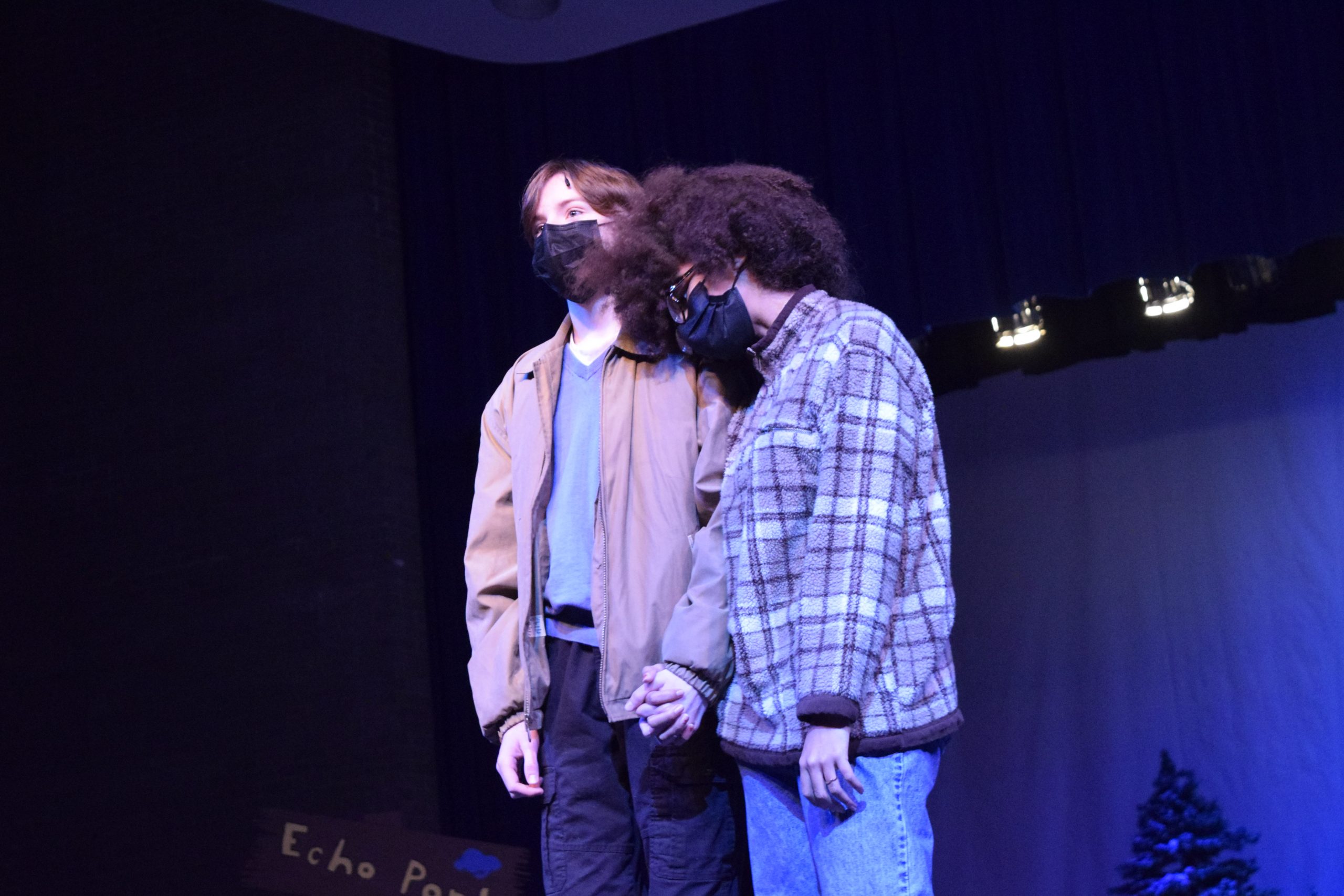 Coy Walden, 11, and Lexi Torrez, 11, have to decide what they are waiting for in "Where It Went."
Jaxon Powers, 11, and Mya Wilcher, 10, have an unresolved issue in "Story of Hope."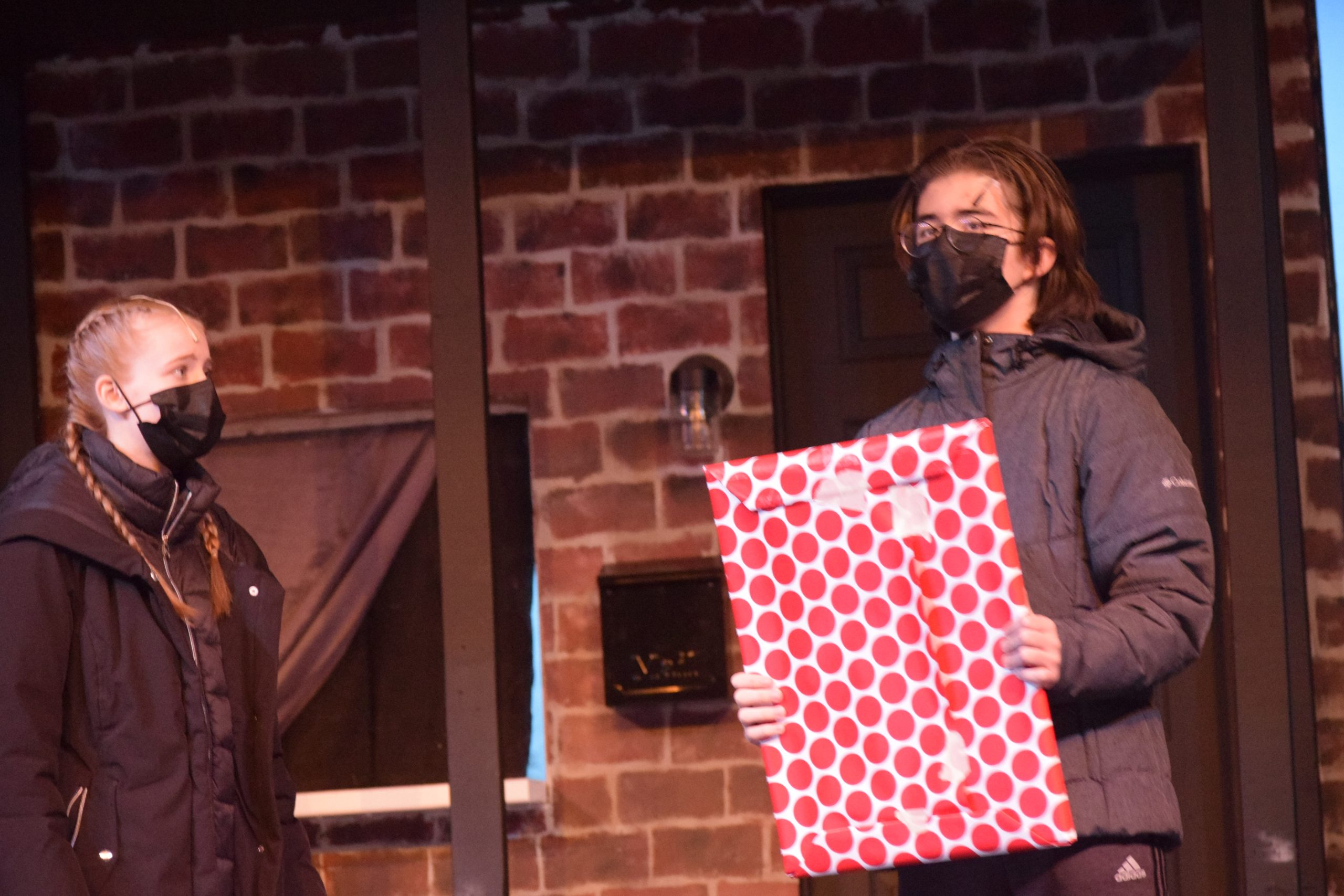 Audrey Roberts and Jacob Torrez, both 9, try to "trick" love in "Seeing the Thing."