by Aidan Bow/Staff Writer
Photo Caption: Mrs. Sarah Graham is the new director of counseling.
This year at GCHS we have two new counselors. Both of them have skills that are helpful to our school; they are a resource for students that need help whether it's with schedules or mental health.
Mrs. Sarah Graham, GCHS director of counseling, is a new counselor at GCHS. Before joining the GCHS counseling team she worked at Warsaw Community High School in Indiana, as the counseling director of the school.
She grew up in Wabash, Indiana and graduated from Northfield High School. Later in her life she went to Wesleyan University, where she got her bachelor's degree in social work and criminal justice. She also has two masters in community mental health and school counseling.
Mrs. Graham is new to the team but she is already hard at work making our school a better place. About the amount stress she started with in the job, she stated,"The first couple weeks were stressful but it's smooth now."
Once they got through most of the students schedules, her stress shrunk significantly and she was able to settle down for the new school year. When asked about Mrs. Graham Mrs. Sherri Foster, a GCHS counselor stated, "Mrs Graham has a lot of new ideas to bring to our community and school."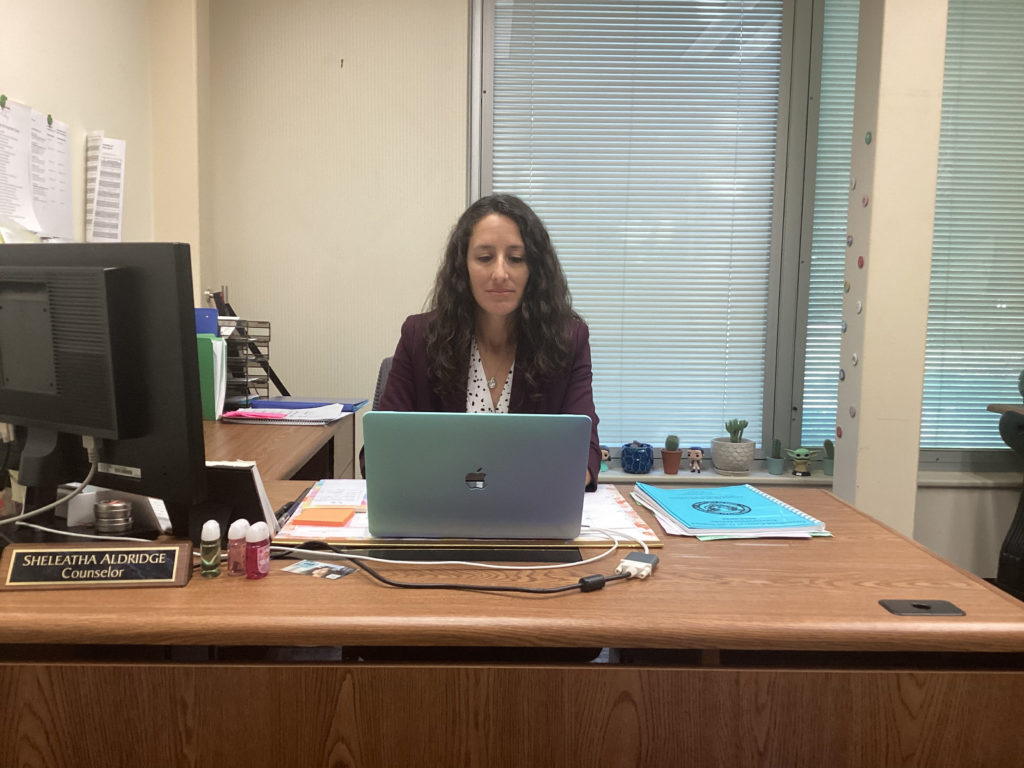 This is Mrs. Sheleatha Aldridge's first year here. She used to work at Muncie Southside Middle School; she worked there for 2 years. She grew up in Springport, IN. Mrs. Aldridge graduated from Blue River Valley Jr/Sr High School. After graduating she went to Purdue University where she got her bachelor's and master's degrees in Civil Engineering. For a brief period she was a structural engineer before she went to IUPUI to get her masters degree in Counselor Education and an Ed in Counseling degree.
She is the mother of three children. When asked if setting up high school schedules was stressful she responded with, "It was stressful as the high school has way more classes than the middle school where I used to work." She stated afterwards however she likes the challenge it poses.
Mrs. Foster also commented on how Mrs. Aldridge is handling things, stating, "She is good with middle schoolers but is learning to deal with high schoolers. Mrs. Aldridge has a great attitude."
"I'm excited to have them on the team," Mrs. Foster said.