by Connor Griffith/Staff Writer
Photo Caption: Huy Nguyen, 9, and Grace Hurst, 10, cater for teachers at parent-teacher conferences.
Since school started FCCLA has been working hard. The group has been having Monday meetings almost every week, and has had some activities. FCCLA is the Family Career and Community Leaders of America. It is a group in the FACS department run by Mrs. Janelle Keusch. "My favorite thing about FCCLA is the people, and the environment it creates. We are like one big family," stated Izabelle Mosma, 10, FCCLA President. Olivia Strickland, 9, a new member, said, "My favorite thing is the people."
The group went to the State Fairgrounds to volunteer at the Dairy Barn. They helped serve people, and make sandwiches for customers. "I am really wanting to do more community service this year," Monsma said when asked about what she would like to do. The group recently did catering for the teachers at Parent Teacher Conferences. They work very hard at FCCLA to be the best versions of themselves.
They are a completely student-run organization which is oversee by the advisor Mrs. Keusch. They are run by a group of officers. Each year a new officer team is voted on, and is ultimately chosen by the advisor. This year the officer team consists of 8 officers: Monsma, 10, Reese Hearn, 12, Lauren Haney, 11, Kiera Hope, 10, Connor Griffith, 10, Vaughn Wallacer, 11, Cassius Day, 10, Mallory Schnecker, 12, and Americas Thompson, 11.
The group is always accepting new people in the club at all times. "I was a part of FCCLA last year and it was fun, therefore I decided to return this year," Haney stated. FCCLA offers so many opportunities for everyone; they present scholarships and hold state and national competitions. Last year they attended a state conference and Grace Hurst(10) (FCCLA Member) qualified for the national conference in San Diego, California. It was a great time for everyone who went, members said.
For many this group is a fun, welcoming place. "FCCLA has always been a fun and relaxing club that I enjoy," said Haney. "FCCLA means family, because I have my closest friends with me and my favorite teachers. That is where I want to be when I'm having a hard time," Monsma said.
Photo 1- Kiera Hope, 10,  Kiera makes a fruit Tart at FCCLA Fall Conference.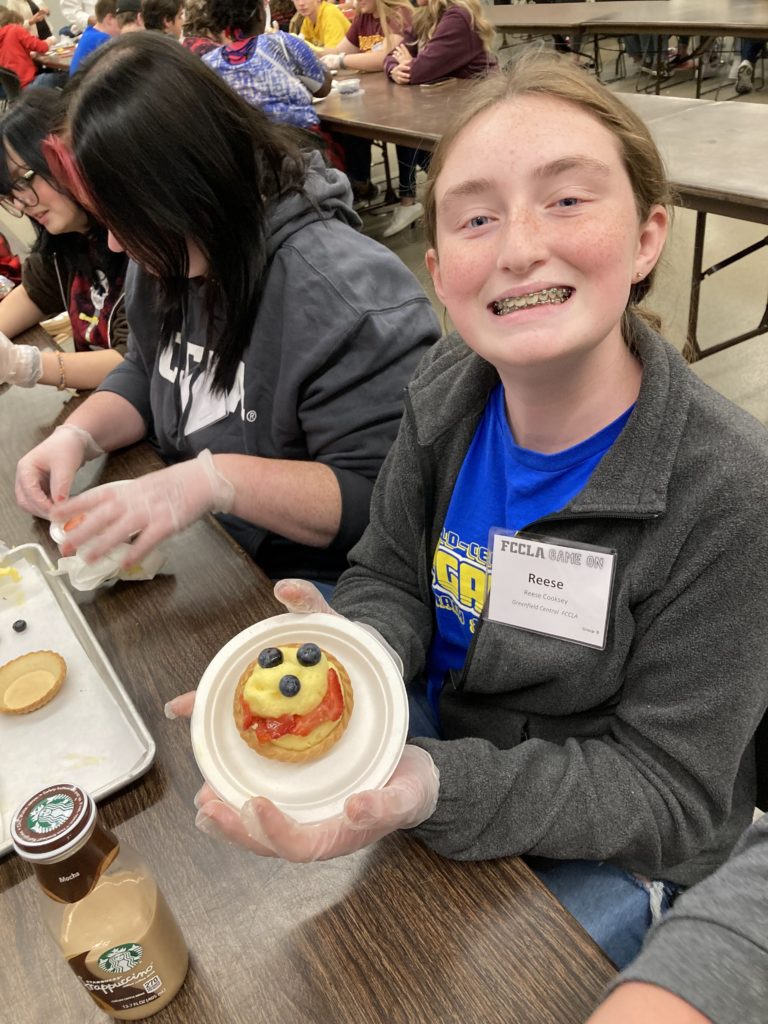 Photo 2 – Reese Cooksey, 9, Reese makes a fruit Tart at FCCLA Fall Conference.